The Lake Country wine region north of Kelowna is a treasure chest of great wines. You will find real gems at these wineries with a wide selection of quality wines.
The terroir is an attractive mix of clay, gravel, and limestone with steep slopes, which provides excellent drainage and the proximity to Okanagan Lake moderates the temperatures, protecting the vineyards from killer frosts. Lake Country receives 2,000 hours of sunshine yet is a cool (temperature) sub-region and gets about 50 per cent more rain than the South Okanagan Valley, still a sparse 30 cm a year.
The terroir and cooler temperatures produce impressive Riesling, Chardonnay, Pinot Noir, Merlot, Cabernet Franc, and other varietals. The scenery is spectacular, with wonderful views overlooking Okanagan Lake.
Half-day tour from: $129.00  |  Full-day tour from: $149.00
Book Now!
Available as a full-day excursion or half-day getaway.
Full-Day: 5 Wineries + lunch reservation (lunch paid by guest).
Half-Day: 4 wineries. Morning or afternoon tour (tastings only).
Excursion lunch stop is at either O'Rourke's Garden Bistro, The Lookout Restaurant at Gray Monk, or Block One Restaurant at 50th Parallel Estate.
*Tours are currently offered as PRIVATE.
Book Now
For the health and safety of our guests and staff, all our tours are currently private for you and your social bubble. To help cover costs during the pandemic, we've had to raise our prices on some of our tours. However, the benefit of a private tour (besides being private) is that you can design your own tour. Guests can add a new "premium" option to their tour; this can include premium wine tastings, addition of specific wineries, or dining options. If you have any questions about our tours during COVID-19, please contact us at info@sagebrushtours.ca.
Fun, professional, and experienced wine tour guide
Luxury A/C high-roof, clean, new tour bus, or SUV
Tasting fees
Complimentary chilled water or sparkling water
Pickup and drop-off at your accommodation
Lunch reservations (full-day tours only)
Snacks of crackers and cheese spreads (temporarily unavailable due to COVID-19 health guidelines)
Taxes
Cost of meals (full-day tours only)
Professional guide gratuity, thank you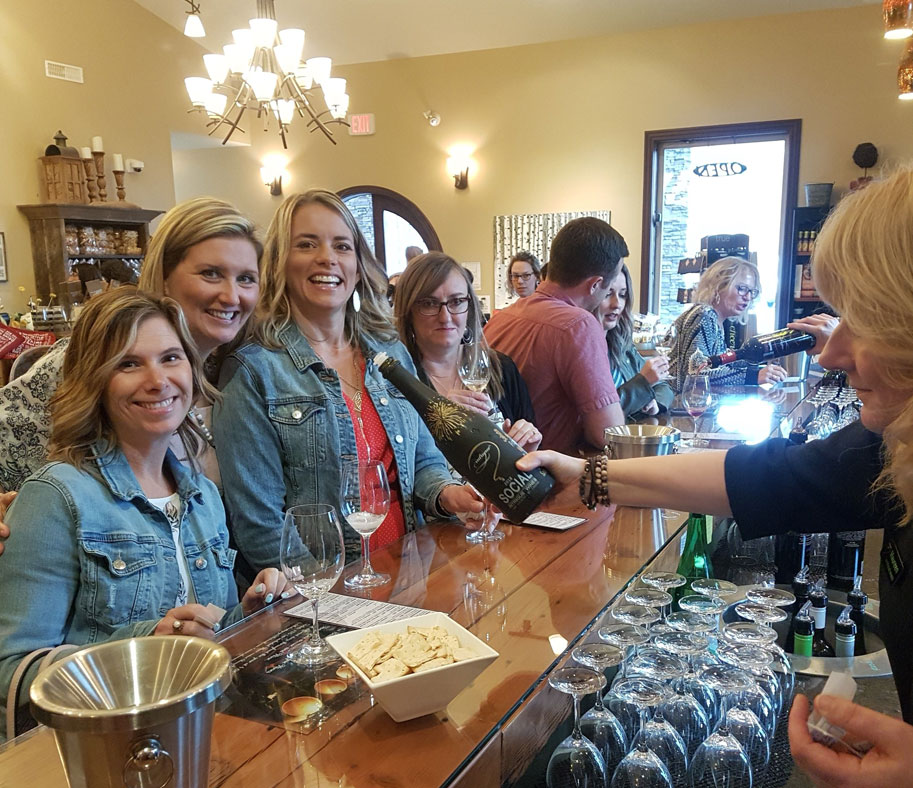 *alternative wineries may be offered
WINE TOURS
Why Book with Sagebrush Tours
As the Okanagan's only ecotourism wine tour company, you'll enjoy a variety of exceptional wineries while being educated by experts on the Okanagan Valley's rich agriculture and natural history
Guests can customize their own wine tour or allow Sagebrush Tours plan a memorable and enjoyable experience for you
Locally owned, competitive prices
A professional and relaxed atmosphere
Highly rated on Google, Trip Advisor and others
Door-to-door service
Stay Informed
Subscribe To Our Mailing List
*Indicates required field