Specialty Tours
Okanagan Mountain Hike & Winery Tour – Full Day
(currently available Fri, Sat, & Sun only)


Easy to Moderate
Activity Level
Join us for a wonderful hike and spectacular lake views at Okanagan Mountain Park, just minutes from downtown Kelowna. Along with a professional naturalist, you explore the first few kilometres of trail overlooking Okanagan lake. Mountain goat, white-tailed deer, moose, lynx, marten and coyote live here. Northern alligator lizard and western skink could be found under rocks or bark and the yellow-bellied racer in grasslands.
After the hike, we take a rest and stop for lunch (price not included).  Lunch may be at Summerhill Pyramid Winery Bistro, Cedar Creek Winery Home Block Restaurant, or Manteo Resort.
Following lunch is the vineyard tour at Cedar Creek Estate Winery with a first-hand look at the 100% organic farming and winemaking practices in this unique cool-climate region.  You then have a private, guided seated tasting that features five award-winning Cedar Creek wines. We finish off the tour at Carmelis Boutique Cheese Dairy for a deluxe cheese tasting.
BONUS: Carmelis has the most divine goat's milk Gelato in 24 different flavours.
Itinerary:
First Stop: Okanagan Mountain Park
Second Stop: LUNCH
Third Stop: Cedar Creek Estate Winery
Fourth Stop: Carmelis Boutique Cheese Dairy
Book Now!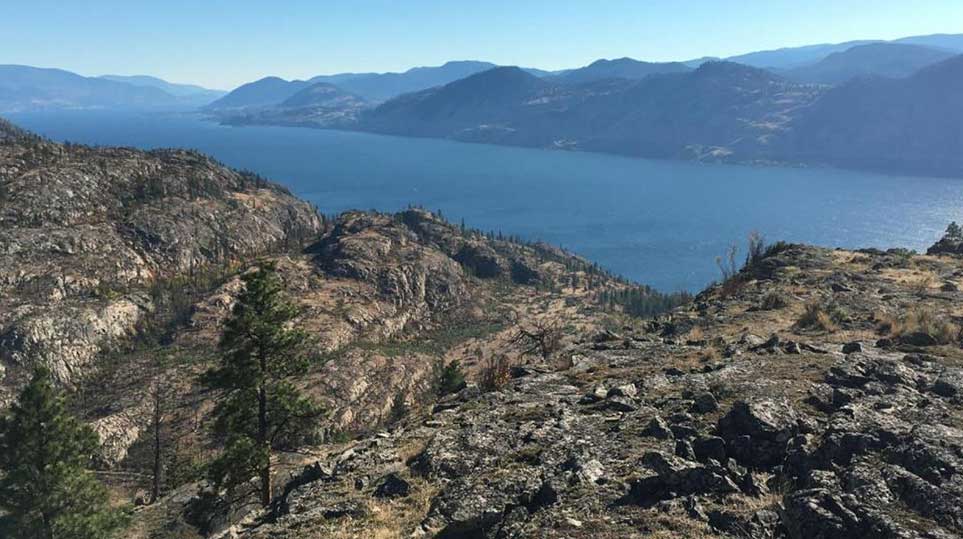 Available Any Day 9:00AM-4:30PM
Children welcome (Children under 8 free). Children must be accompanied by an adult and capable of walking up to 6km.  Younger children allowed if proper child carrier used. (Please call the office if your child/children are younger than 8)
We will pick you up and drop you off in an air conditioned van at your hotel/ B&B in Kelowna, West Kelowna or Peachland.
Book Now
Good walking shoe
Water
Sun hat
Sun screen
Binoculars
Additional Fees:
Taxes
Professional guide gratuity, thank you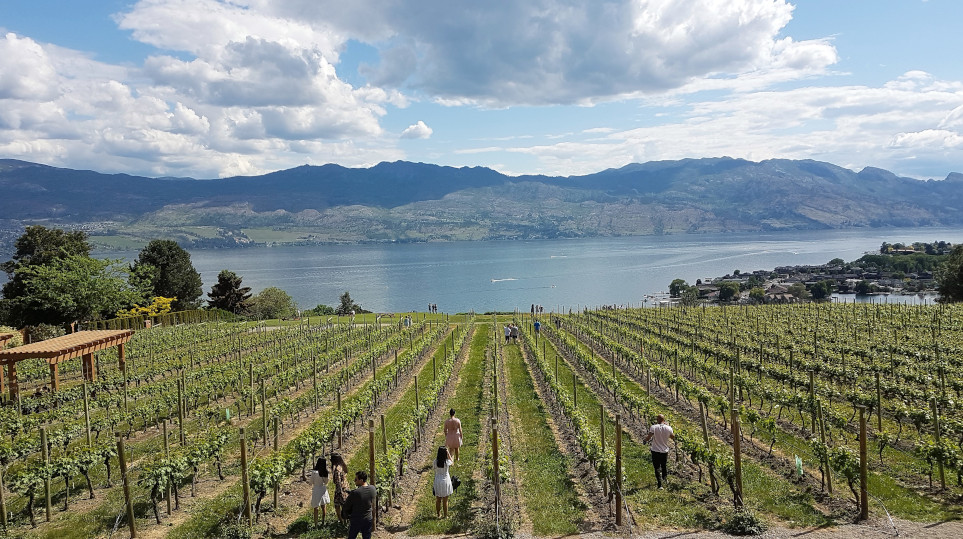 Stay Informed
Subscribe To Our Mailing List
*Indicates required field